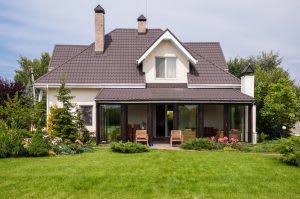 Investors all want the value of their property to increase over time. Why would we bother investing otherwise?
While time in the market is often the key to a rise in value, there are a multitude of other things you can do to manufacture immediate growth. You might want to maximise the current value of your property because it's time to sell, or you might be trying to get a higher valuation so you can pull some equity out of your property and buy another investment.
Whatever you do to increase the value of your property will depend entirely on your budget, and while you might have a significant stash of cash up your sleeve to make improvements, you don't need to outlay a lot of money.
The key to success will be research – know the costs involved and what the return on your investment will be before you do anything. Remember you'll also have deprecation benefits if you undertake renovations, so make sure you consult a professional to maximise these.
The most critical things to improve upon will depend on where your property is located and what your target market is, but to help you narrow it down we've unearthed some of the most effective ways to increase your property's value:
Renovate the kitchen
The kitchen is undoubtedly one of the most important rooms in the house, so giving it a spruce up is a sure fire way to add value to your property. You can spend tens of thousands of dollars, but many experts advise against that because you're unlikely to get your money back.Rather than fitting your kitchen out with luxurious marble bench tops and state-of-the-art appliances, consider giving it cosmetic makeover and just spending a few hundred dollars on features such as such as new cupboard doors, or even simply painting them.In addition to making sure everything looks modern and tidy, ensure the kitchen is in good working condition by undertaking any necessary repairs such as fixing leaky taps.
Upgrade the bathroom
Aside from the kitchen, the bathroom is the other most important room in a home. While you can certainly go crazy renovating a bathroom by gutting it and installing a new shower, toilet, sink and cabinets, this may not be necessary to add value. Make sure the bathroom is clean and undertake small repairs such as replacing tile grout or painting the walls. All of these things will work wonders in how the bathroom is perceived aesthetically.You could also consider investing in new fixtures such as lights, mirrors, tapware, and showerheads and curtains, and if you have a bigger budget you could potentially install a new vanity to make it more modern.
Paint the interior
Washing the walls with an agent such as sugar soap might improve the internal aesthetic of a property, but it's unlikely to have the impact of a fresh paint job. A lick of paint can make the world of difference, quickly transforming a room, particularly if it has feature walls from the 1980s or 1990s.Painting can provide a good return for a relatively small investment, especially if you do it yourself. Stick to neutral colours for the greatest appeal.
Spruce up the floors
One of the first things buyers notice when they walk into a home is the floor. It goes without saying that it needs to be clean, but if the flooring is really outdated the best option might be to replace it.Make it contemporary and stylish, but ensure it appeals to a wide range of buyers too. Hardwood floors are one of the most popular types of flooring, but nice carpet can also do the trick.
Ensure the exterior sparkles
You don't get a second chance at a first impression, so make sure the exterior of your property is in good shape to maximise its value. The first step is to make sure it's properly landscaped and the garden is maintained, with a freshly cut lawn and trimmed trees.Undertake any minor repairs such as broken fence palings and give the front façade a general clean up by washing the house down and clearing paths. The roof has a huge visual impact on a home so make sure this is also in good shape – repair damaged roof tiles and consider replacing it if it's too old.Revamping the entrance by replacing or painting the door can also add value, as can painting the house. If you have a bigger budget you can render the exterior of the home – this will produce one of the highest returns on your investment, but doesn't come cheaply.You can also consider adding a deck, which can also cost tens of thousands, but will add significant value, or if you already have a deck re-stain it to make it more appealing to the eye.
Create storage
In this day and age, when homes are only getting smaller, functional storage space is highly sought after for both homebuyers and renters, and can add a premium to your property.There are lots of clever options nowadays for adding storage into a home, but features such as built-in wardrobes and backyard sheds will always add value.
Add 'green' features
With rising utility prices in Australia it's no surprise that adding 'green' features which improve energy efficiency and minimise costs add value to a home.According to a survey conducted by Realestate.com.au for Origin Energy last year, solar panels are the green feature that adds the most value. Others include energy efficient appliances, a solar hot water system, water tanks and water saving fixtures.
Upgrade doors and windows
In addition to making a home look more modern and stylish, upgrading doors and windows can make a home more energy efficient, reducing running costs and potentially adding value to buyers.If you don't replace the doors and windows, just make sure they're damage-free and can be opened easily.
Window dressings
New blinds or curtains can make your property look more aesthetically pleasing, attracting more buyers and therefore adding value.You can spend a small fortune on window dressings, but it's not advisable unless you have a premium property. Just make sure whatever you choose suits the style of the home.
Improve the lighting
Lighting can not only brighten a home, but enlarge and modernise it. Downlights often work well and energy efficient lighting can also be a value adder. Consider changing the light switches too, as these can discolour over time.
Add a car park
Car parking is at a premium nowadays and with most households having more than one car, adding an extra parking space will add value to a property.
Add another room
If you have the budget to do it, adding an extra room to a home can be the biggest value adder. Bathrooms are considered to be the most valuable, adding up to triple the cost, but adding an extra bedroom, living area or even an internal laundry can add value to your property.
Keep your tenants
Having happy, quality tenants who have been in your property for a long time and who take care of it will increase the investment appeal of your property when you sell.Investors will also gravitate towards those properties that have a good leasing rate and a long leasing term, making it more valuable for them. The caveat to this, however, is that owner-occupiers can be put off by a property that has a long-term tenant in place, so it will depend on your target market.