The Impact of NSW Housing Affordability Measures
HOUSING affordability has been an issue for, well, what seems like forever, with Sydney a particular focus as prices have been skyrocketing.
So what's being done about it? Well, it was addressed in the Federal Budget, the Victorian State Government announced stamp duty concessions, and now it's New South Wales' turn, with the State Government announcing a new housing affordability package at the beginning of this month.
It includes measures to help first homebuyers into the market, dampen competition and increase supply to put downward pressure on prices.
Before the new measures will take effect in just a few weeks, on July 1, let's take a look at what they are and what impact they'll have on the market.
The benefits to first home buyers
The major measure to come out of the package for first home buyers is concessions to stamp duty.
The tax has been abolished for home purchases up to $650,000 and concessional rates will apply for homes costing between $650,000 and $800,000.
It will apply for both new and existing homes, while concessions used to be only available for new homes.
Insurance duty on lenders mortgage insurance will also be abolished for all buyers, and this, combined with the stamp duty concession, is expected to save first homebuyers up to $26,857 for a $650,000 home.
The $10,000 first home owner grant will also be capped at $600,000 for new homes, but for those constructing a new home it will remain at $750,000.
What else is in the package?
The stamp duty surcharge for foreign investors will double from 4% to 8%, and the surcharge on land tax will rise from 0.75% to 2%.
For investors, the 12-month stamp duty deferral will be no longer, and stamp duty concessions for off-the-plan properties are also gone.
The NSW Government has also undertaken measures to increase supply by speeding up development approvals and council rezonings. It also aims to accelerate the provision of infrastructure to support the construction of new homes.
What impact will the affordability package have?
The affordability package has had mixed reviews since its announcement. While it has been welcomed by the industry overall, there are some criticisms.
The biggest issue is the threshold for stamp duty concessions; the argument is that it needs to be much higher to actually have an impact in Sydney. Since prices are so high, it's not easy to buy a property under $650,000.
It's a different story in regional areas of course, and perhaps this is the intention – to encourage people to move out of greater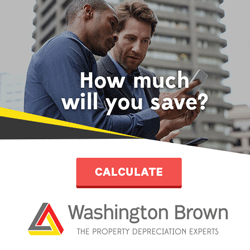 Sydney and to elsewhere in NSW.
Another issue is that stamp duty is still very high for upgraders and potential downsizers – ie. empty nesters – which prevents them from selling and moving on, which in turn reduces the supply available for first homebuyers or families to get into the market.
So even though there are incentives for first homebuyers, one has to wonder whether the supply will be there, even with the measures being undertaken by the NSW Government. Although of course the Federal Budget did provide an incentive to Australians over 65 to downsize, giving them the opportunity to make non-concessional contributions of up to $300,000 into their superannuation from the sale of their home, and this may help.
Another criticism of the NSW affordability package is that grants or concessions can simply create a surge in demand and the extra funds available to first homebuyers are simply added to the purchase price, so it just ends up in sellers' pockets.
With the Sydney market already moderating, however, and supply likely to be increased, prices may not be pushed up.
Sydney price growth has already started dropping off due largely to affordability constraints and lending restrictions on investors.
According to CoreLogic, the city's median dwelling price fell by 1.3% over May and has had zero growth over the past quarter, with growth now sitting at 11.1% for the past year, less than that for Melbourne. Sydney's median dwelling price is now $872,300.
The other issue people will be keeping an eye on is the impact of dampening foreign buyer demand from the measures in the NSW affordability package.
Since these buyers are usually the ones developers get pre sales from, it could result in less development, restricting supply and pushing prices up.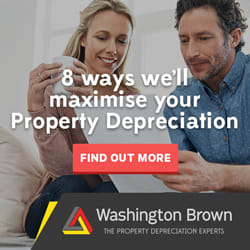 On the other hand, foreign investors may not be put off and could still compete with other buyers, which will do nothing for affordability. Or if they completely disappear there is a risk that prices could significantly fall, as they did in Vancouver, especially since the market has already started moderating.
It's all going to be a wait and see exercise it seems.
The affordability package is expected to be just part of the solution to the so-called housing affordability crisis in NSW, so stay tuned for the next announcement!