Over the years, I have worked with all sorts of property developers and builders. From that, I have to say the smartest and the most successful ones are those who get their hands dirty. They do the work and they are smart. For me, good developers have foresight. They see potential in sites and suburbs well ahead of everyone else. They know the hot spots.
Whether you are a first-time property developer or an experienced one, the development of any form of property can be a rewarding experience.
However, that's not to say there aren't any pitfalls. As property consultant professionals, experienced in dealing with many aspects of the development process, we are often asked for advice on how to make the process as successful as possible.
Here I'll share with you my eight tips.
1. Be aware of all the associated costs
Whether it's an extension to a house, a large residential, commercial or industrial project, the property developer should take into account all costs before proceeding with the development.
On top of the construction costs the following costs and charges should be considered and allowed for in your calculations:
Contingency for any unforeseen costs
Professional fees including architect, engineer, quantity surveyor, land surveyor, valuer or project manager fees
Costs for investigative reports including geo-technical, dilapidation, heritage
Council and authority fees
Banking fees and charges. These fees can add up to 20% of the construction costs
2. Be prepared to research
As the saying goes, forewarned is forearmed. Be prepared to spend time and money researching your proposed development. One of the most important tasks will be getting the development approved by local council. Depending on the location, each council will have different design and planning guidelines that need to be adhered to. Make sure you are aware of the guidelines before money is spent designing something that will be rejected by council.
Spending a small amount of money up-front could save you significantly more money at the end. A few things to keep in mind and to check right at the start:
1. Has a quantity surveyor confirmed and investigated the construction costs? A QS is a good source for an independent cost check. Builders and contractors are out to win work but a QS will give you an objective view on the construction costs and should identify the 'hidden' costs a builder may charge a variation for.
2. Has a geotechnical engineer been engaged to investigate the ground conditions? Works in the ground are generally the riskiest to estimate. Whilst it is impossible to know what all underground work will involve, a geotechnical engineer can provide as much information as possible for the consultant team. For example, will excavations be carried out in rock or is there water beneath the ground surface? These are important things to know.
3. Is the engineer aware of where services will be connected and what the authority requirements are? Make sure your engineer has investigated all these requirements. Works and services in the ground are where we see most variations occur. In many situations, if thorough investigations are carried out, these unknown risks can be identified early on in the project.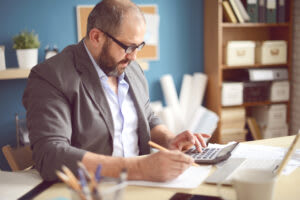 3. Use experienced consultants
It's always a good idea to use consultants and professionals experienced in the particular type of development you are completing.
For example, if you are submitting a development application it is a good idea to use an architect that has experience submitting development approvals with your particular council.
It is also worth researching the consultants you would like to engage and asking for examples of previous projects they have been involved in. Don't be afraid to ask questions. After all, the consultants will have a heavy bearing on the success of the project.
4. Is your project feasible?
Be it a home extension or a large-scale development, banks and finance companies will want to know if the project is feasible – i.e. will they get their money back? What does this mean? Put simply, don't spend more money than you will get back when/if you sell the developed property. This is why it is important to consider all costs. Even if you are funding the project out of your own pocket the same principle should apply.
5. Establish your risk profile
All construction and development projects have potential risks from many aspects. These risks should be discussed with your consultant team and hopefully eliminated. Potential risks have cost implications. The earlier the risks are identified and eliminated or contained the less likely there will be cost overruns. Your experienced consultants and professionals will be able to advise you on what the individual risks are on the project. For example, if you are excavating close to a site boundary, has the engineer investigated the best way for constructing the boundary retaining wall to ensure your neighbours are not affected?
6. Be decisive
To ensure that time and costs are contained, it is important you have clear goals and are able to give decisive direction. A variation to any agreement – be it with your consultants or your builder – will undoubtedly cost you more money and extend the process. Make sure the project team has been clearly briefed on your project objectives.
7. Establish project controls
Project controls should be established from the beginning of the development process to ensure you can monitor costs and schedule effectively. Your budgets should be established early and it is important to monitor the project process against the budget and place controls on your requirements. Effective project controls and processes will provide you with early warnings on any potential cost overruns. For example, if your architect has spent 80% of their budget and work is not close to commencing on site, the budget may need to increase. Ensure your goals and objectives are continually reviewed, reinforced and monitored.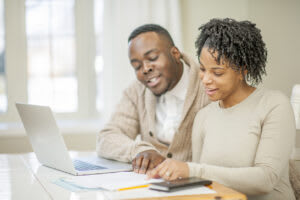 8. Work as a team
It is important that you, your consultants and the builder work as a team to achieve the best outcome for the project. Establish clear lines of communication within the project team.
NOT ALL PROPERTY DEVELOPERS ARE CREATED EQUAL
Whilst I respect the good property developers I've met and worked with over the years, I must say that just as in any industry, you tend to meet some bad eggs as well. Mind you, my first experience with a bad developer came when I was not even in the industry yet. And I was not directly involved in the experience, but I can still remember it. It was sometime around 1988 or so. My father was a senior lecturer in TAFE and he also had a few other enterprises. He was a serial entrepreneur and a big believer in free education. He was a hardworking man with a big family to support.
In my father's day, superannuation wasn't like it is today. I guess he was lucky in some ways that he worked for public service organisations and had a bit of a nest-egg when he retired.
That said, as much as my father was a highly educated man, he wasn't that financially literate.
So when he invested all his superannuation in Estate Mortgages, a company claiming to be a legitimate bank investing in secure residential property, he took them at face value and thought he'd made a safe bet.
They weren't offering a ridiculously high return – only about 1 or 2% above what the major banks were offering on term deposits.
Realising a scam
To this day I remember the ads on TV portraying the company as being "safe as houses". But it wasn't. The company was in fact using investors' money to fund speculative developments that weren't even built.
So when interest rates hit 17% in the late 1980s, these developments fell over. So did Estate Mortgages, taking my father's hard-earned cash (along with other retirees' money) with it.
From memory, my father ended up getting about 20 cents back for every dollar he invested. That's better than others have fared in these types of scams. But the experience understandably left him shattered.
However, this did not hinder my experience
Thankfully, it did not stop me from going into the property and construction industry (though indirectly as a quantity surveyor). If anything, it taught me to know the industry inside out. And being a quantity surveyor is one of the best ways to know about property development. It gives me access to some very good investment opportunities and allows me to work with some of the best minds in the industry.
One of the privileges of being a quantity surveyor is I sometimes get a discount from developer clients. I've bought a few properties from clients because I know they are good and reliable developers. I know they will deliver and complete projects. I know they use quality materials and quality processes. And yes, the discount also helps a lot!
So, if you are looking to invest in property, make sure that you deal with top quality developers. And if you're buying off the plan, as many investors do, make sure the developer has a good track record.