Is Housing in Australia Affordable?
Ahhhhhhhh, housing affordability. That old chestnut. It's a topic that's been hotly debated a million times over! And will no doubt continue to be for many years to come.
The general consensus is that property in Australia is unaffordable. The results of a recent survey seemed to confirm this, with the proportion of adults who own their own home falling from 57% in 2002 to 51.7% in 2014.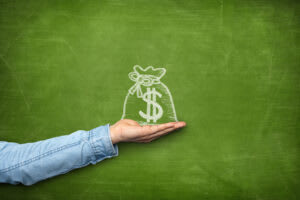 The annual Household, Income and Labour Dynamics in Australia survey, authored by Professor Roger Wilkins from the University of Melbourne, also found that the rate of home ownership is expected to keep falling, and may drop below 50 per cent as early as next year.
So, is home ownership falling because Australians simply can't afford to buy properties due to hugely elevated prices, or is it due to other factors?
Property prices have significantly grown
It's certainly true that property prices have significantly risen in Australia over recent decades.
The median dwelling price for the combined capital cities is currently sitting over $500,000, according to CoreLogic. But prices of course range widely between the capitals. Hobart is the cheapest at around $300,000 and Sydney being the most expensive at nearly $800,000.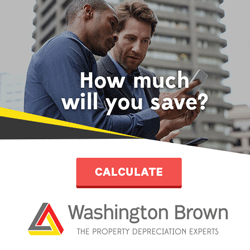 This decade so far prices have risen across the board by 35%, and over the previous decade they rose by around 140% according to CoreLogic figures.
But since the beginning of 2010, it's been the two major capitals of Sydney and Melbourne that have seen the majority of growth. Prices are increasing by around 60 and 40 per cent respectively (as at May this year). The other capital city markets have seen either little growth or have fallen in value, so theoretically, in some places affordability is actually improving.
This is especially the case when you consider interest rates; in this regard 2016 actually presents quite a good time to buy with the cash rate now sitting at a record low of 1.5%; very different from the double-digit interest rates investors experienced decades ago.
We, of course, also need to consider incomes in relation to price growth. Depending on who you ask, there can be a case to say housing has or hasn't become more unaffordable. It's clear, however, that house prices have risen faster than incomes, making it harder to save for a deposit.
Priorities are changing
While property prices have clearly risen, it's also the case that priorities for more recent generations have changed.
Once upon a time – not that long ago really – youngsters left school and got a job, with their primary objective being to save for a deposit to buy a home.
Nowadays, however, younger generations seem to have different priorities. They often leave school with the intention of travelling abroad for a gap year (or two or three). Or if they go straight into a job they're not necessarily saving, but buying the latest gadgets; in our modern society it's about instant gratification.
So does that have an impact on affordability?
It makes sense that it likely impacts on the ability to save for a deposit.
We need to consider which is the cause and which is the effect, however. Some – including a Sydney real estate identity recently – argue that this generation is simply too selfish to make the necessary sacrifices, such as cutting back on commodities such as widescreen televisions and designer clothes, to save and get a foothold in the market.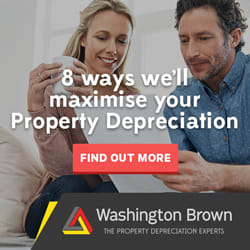 But on the flipside others argue that priorities have changed simply because it's impossible to save the huge deposit required for property these days. So younger generations are instead deciding to spend their money on something else because property is out of their reach.
But are the expectations of younger generations now just too high? When they complain about property being unaffordable, is that because they want to buy a flash pad in inner Sydney as their first home, rather than buying something further from the city in a price bracket they can actually afford? Essentially, many want to buy what would traditionally be their last property – often what their parents have worked their way up to – first.
Add to all this the fact that renting has also become more socially acceptable. The Great Australian Dream perhaps fading a little, and we have a little more insight into the affordability debate.
Consider your options
It's clear that the debate around housing affordability isn't clear-cut; there are many aspects to consider. As the debate continues to rage, demands for reform or government measures to curb price growth will persist.
While Australian property prices have risen and are unlikely to fall (despite claims from doomsayers), leading many to feel as though it's impossible to break into markets such as Sydney, there are always more affordable opportunities within each capital city if you care to look. Consider buying further from the city, or a unit instead of a house. Scale down your expectations and buy where and what you can actually afford.
And if you don't want to scale down your expectations, become a 'rentvestor'. This means you choose to rent where you want to live and invest where you can afford to buy.
For investors, it's of course better to buy where there's more potential for growth. Chances are that's in an area that hasn't already seen huge growth. Yet where there are lower prices with more room to move.