Property Growth Areas in Sydney and Melbourne
Are there still growth areas in Australia's two major capitals, Sydney and Melbourne? If so, where can they be found?
Sydney and Melbourne were the star performers of the property market last year. Recording significant growth in dwelling values of more than 11%.
In comparison many of the other capitals saw price declines, according to CoreLogic RP Data figures. With only a moderate increase of around 4% recorded for Brisbane and Canberra.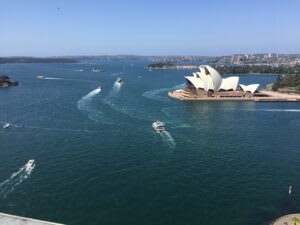 Experts have predicted the Sydney and Melbourne markets will cool this year, and indeed this seems to be the case, with dwelling values having grown by only around 2% over the first quarter.
These cities are still holding relatively strong however with only Hobart (6.5%), Darwin (2.4%) and Adelaide (2.4%) seeing greater growth so far.
Melbourne appears to have a slight edge over Sydney. With dwelling values rising by 2.2% this year and 9.8% over the past 12 months. Compared to 2% and 7.4% in the New South Wales' capital.
Anecdotal reports suggest investors are now turning away from the major capitals. Looking for more affordable markets with not only cheaper housing but better rental yields than the 3% to 4% on offer in Sydney and Melbourne.
There clearly isn't a great deal for investors to get excited about when it comes to these two cities. However, there are always growth areas to be found. We asked some of the experts to tell us where those might be.
The west dominates in Sydney
Since the property boom in Sydney has "run out of steam", property lecturer and author Peter Koulizos says the key to investment success will be location selection.
"It's not like last year where you could buy wherever you wanted to and make money," he elaborates.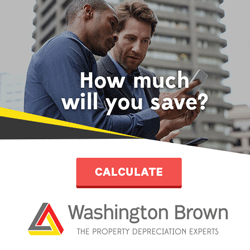 Koulizos' top picks are the inner southwestern suburbs of Tempe, St Peters and Marrickville. Situated between five and seven kilometres from the CBD.
"They're close to town, they have nice character homes that can be renovated to add further value and they're close to the airport, which is a big hub of employment activity," he says.
He adds that there are infrastructure projects in the area, which is fantastic for the local economy. And the suburbs have been experiencing gentrification.
Buyers' agent and CEO of www.propertybuyer.com.au Rich Harvey believes the inner city will remain in demand in Sydney, and there'll be capital growth in areas where demand is exceeding supply.
He also likes western Sydney, where he notes there's strong demand in the right areas.
Harvey says a buyers' agent on the ground can pinpoint exact locations for growth. He names some of the key areas as Parramatta in central western Sydney, as well as Liverpool and Bankstown. He also picks Campbelltown and Camden in the southwest and areas around Castle Hill in the northwest as good potential locations for investors.
There are several areas earmarked for higher density, Harvey says. These are typically connected with transport hubs, which will lead to growth.
Harvey adds there are several transport infrastructure projects in western Sydney that will drive growth by improving access to and from many of the suburbs. These projects include the North West Rail Link and the South West Rail Link. The NorthConnex tunnel linking the M1 Pacific Motorway at Wahroonga to the Hills M2 Motorway at West Pennant Hills, and the M5 East extension.
He adds that the construction of the Western Sydney Airport at Badgerys Creek will also provide a boost to surrounding suburbs.
Where to look in Melbourne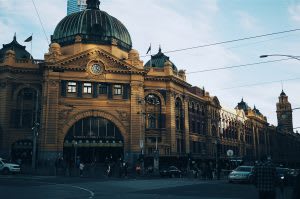 Not only has the Garden State's capital performed better than Sydney this year. It was also recently revealed as having the fastest and largest population growth of all the capitals, with more than 1700 people arriving each week.
This should come as no surprise since it has been named the world's most liveable city for the past five years running by The Economist.
Koulizos' top picks for investors looking to buy in Melbourne are the inner-city suburbs of Flemington, Brunswick, Coburg and Footscray.
"Traditionally the inner city is where the majority of capital growth happens," he says. "When a market is booming you can make money anywhere but when it's not focus on being close to town."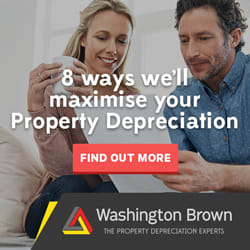 Koulizos says these suburbs have character housing, are well serviced by public transport and are being gentrified.
Harvey says investors in Melbourne should focus on areas with good transport links. Naming Coburg North and Campbellfield, between 10 and 16 kilometres north of the CBD, as good spots to consider.
Coburg is set for a major building boom. With plenty of development in the pipeline including a $1 billion residential project at the former Pentridge Prison.
Hotspotting.com.au founder Terry Ryder, meanwhile, believes the areas with the greatest momentum in Melbourne at the moment are the outlying areas. He says locations closest to the city always see growth first, with that growth then rippling out to outer suburbs.
Those areas, says Ryder, include Epping in the north and Sunshine in the west. And in the far southeast he suggests investors look at the City of Casey.
"These are affordable areas with good transport links, job nodes and are within easy reach," he says.
Is there anywhere to avoid?
As with most cities, the experts warn investors to stay away from oversupplied apartment markets – particularly those with high rises.
In Melbourne this largely refers to the inner city and Southbank. In Sydney Green Square is one such area to avoid.
What about the regions?
Outside of Sydney, Harvey believes other parts of NSW have good potential for investors. In particular, he names Newcastle as being one of his top areas to buy for both capital growth and strong yields.
He says the city, around 120 kilometres north of the state's capital, is a significant metropolitan town that provides excellent value compared to Sydney.
Newcastle has plenty of fundamentals driving growth, adds Harvey, with one being substantial redevelopment planned for the area.