After more than 20 years in Sydney's North Shore, Washington Brown decided it was time for the head office to move to the big smoke. So we bought office space in one of the busiest streets in the Central Business District (CBD).
The place was ugly. It was rundown and in desperate need of some TLC. But the location – in the heart of the city – was perfect. So I got a designer to create a new floor plan and hired a builder to carry out the work. We did a substantial fit-out of the property to meet the needs of the growing Washington Brown team. Then we repainted, laid new carpets, installed new workstations and built partitions. We even installed a new kitchen and reception area.
At the end of the project, the builder gave me a tax invoice for $200,000. I have seen situations where people have simply taken this total fit-out cost and claimed the work at 2.5% per annum, the rate you can claim building allowance deductions.
If we had done this, based on our fit-out, we would have been able to claim $5,000 in the first year.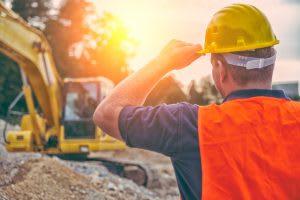 Instead, I asked the builder to break down the costs, relative to the appropriate trades, such as the carpet-fitting, air-conditioning, flooring and workstations. We then apportioned part of the builder's costs (supervision, management and other items) to those individual trades.
By doing this, we were able to maximise the claim by placing specific costs against items that depreciate faster.
Our first year claim was closer to $35,000 than $5,000. And that's where knowing the tax laws and construction costs can make the world of difference.
Yes, it was quite an expensive fit-out, but being able to claim $35,000 in depreciation in one year alone was a significant saving. This is why is pays to know the benefits of depreciation!
To help you with your deprecation claims, here's a list of other key tax-saving benefits:
• The higher quality the commercial property the higher the depreciation allowance.
• Taller buildings have more services, such as lifts and fire services, so the taller the commercial property the higher the depreciation allowance.
• If original costs of construction are unknown, instruct a quantity surveyor to estimate those costs.
Use the exclusive Washington Brown tax depreciation calculator to run through some scenarios between residential and commercial properties to work out which will give you the best return.
• Don't exchange until you have reviewed the contract of sale and capital expenditure forecast to ensure you maximise tax depreciation.