Is the Future of Depreciation Near?
How does depreciation affect your future?
Whilst the depreciation laws in this country are quite complex, I believe they are well-balanced and offer property investors realistic benefits.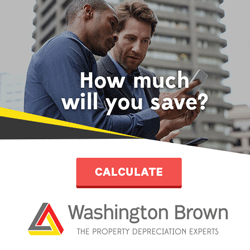 However, there is always room for improvement on the current property depreciation formulas.
As a quantity surveyor, I disagree with the rates at which certain items can be claimed, along with their effective life.
For instance, I would prefer property investors be able to claim 4% building allowance over a 25-year life span rather than the current 2.5% over 40 years.
In fact, I made that exact submission to the government as part of their Business Tax Working Group in 2013. At the time, the government was considering cutting the building allowance all together.
Thus, my recommendation was that only construction or contracts signed after the proposed date would be subject to a 4% building allowance regime, based upon the original construction cost. I also proposed that the original construction date at which the depreciation of building allowance begins, be pushed forward from the current 1985 to 1990 to help save the government money.
As the following table shows, by immediately making all purchases and contracts entered into for construction subject to a flat 4% building allowance, significant savings will be made and incentives to buy new property will increase.
Table 13.1: Current building depreciation regime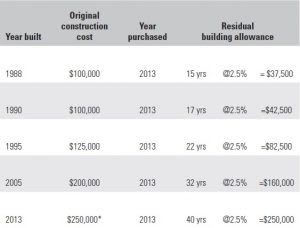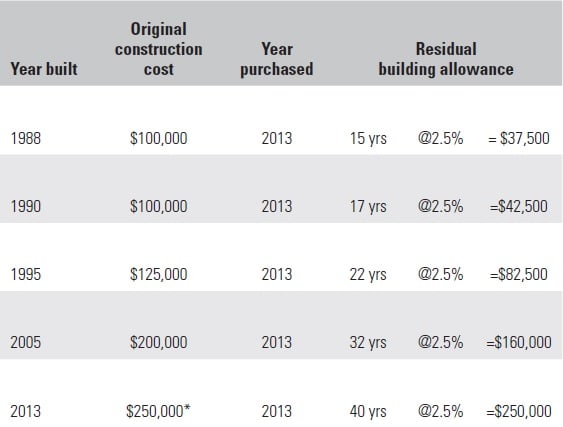 *First year deduction based on $250,000 = $6,250 (new property only)
Table 13.2: Proposed building depreciation regime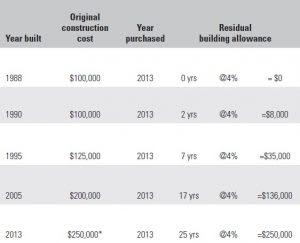 *First year deduction based on $250,000 = $10,000 (new property only)
If this was implemented in future depreciation laws, the flow-on effects of increased construction to the wider community could be huge.
According to the Australia Bureau of Statistics (ABS) for every $1 million spent on construction output, a possible $2.9 million would be generated in the economy as a whole, consequently giving rise to nine jobs in the construction industry (the initial employment effect) and 37 jobs in the economy as a whole.
The government decided to uphold the status quo on depreciation laws instead of scrapping or significantly reducing the allowances. It recognised that this would have a significant impact on investment incentives.
Work out how much you save using our free property depreciation calculator or make it happen and get a free quote for a depreciation schedule now.
This blog is an extract from CLAIM IT! – grab your copy now!