Are You a Complete and Utter Property Flip?
When flipping property – what are the tax consequences?
From my experience there are two types of property owners who "flip" stock in the housing market.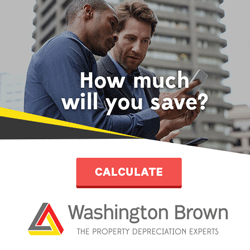 Firstly there are the ones who buy off the plan and try to on-sell (flip) the property to someone else prior to the settlement date.
The second type are renovation "flippers" – they try and buy an old house or unit and immediately renovate the property to flip to the next buyer to make a profit without the intention of ever holding it.
If the "flipper" is successful – the good news is they may make a capital gain. The bad news is – they won't be able to claim any depreciation along the way.
The simple reason for this is that neither flipper has ever had the property available for rent. The flipper who bought the property off the plan – doesn't even ever technically own it – due to the fact you own a property when you settle on a property.
In both cases if the flipping doesn't work and they end up owning the property then getting a depreciation may become a viable option if the property becomes available for rent.
Once the property becomes available for rent – the owner of the property can immediately start claiming depreciation.
If you do hold a property that has been renovated – you can claim the costs of those renovations as a tax depreciation deduction.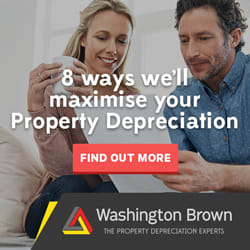 If you need a depreciation schedule quote – click on the link.
A Quantity Surveyor will split the costs of those renovation into two categories:
The Plant & Equipment – things like ovens, dishwashers, blinds etc. These items tend to wear and tear quicker and according to the ATO can be claimed at a faster rate in comparison to;
The Capital Works Allowance – the bricks, concrete & roof etc. These items tend to last longer and have to be claimed over a 40 year period.
(UPDATE: Deductions for plant and equipment items may only apply to commercial properties, brand new properties, if you bought the property prior to May 9, 2017, or some other exceptions – Read about the Budget changes here).
It's worth noting here – that if you have renovated a property that was built after 1987 (not that uncommon) – then you may be able to depreciate not only the new work BUT the existing structure as well!
If you need a depreciation schedule – get a depreciation quote here – or use our FREE depreciation calculator
That's Flipping property tax consequences – all explained.