How will Donald Trump impact Australian property?
What does Trump's election victory mean for Aussie real estate?
Since the US election, there's been endless speculation about what the win from Donald Trump will mean for not only the US, but other countries around the globe.
Would you believe that the predictions for Australia's property market range from doom and gloom through to uplifting and very positive, including that property prices could rise, property prices could fall, there could be a recession…
But the key here is that it's all speculation. What will really happen remains unknown, particularly since Trump's policies seem to be subject to change and we don't know what will actually be implemented until he's in office next year. In fact, he probably doesn't know himself!
Let's look at the positive vs. negative case
'The Donald's' election win scared investors and sent shockwaves through the share market, with $32.5 billion wiped from the ASX. It quickly rebounded, however, with more than $50 billion added the following day, the best session since 2011.
Did the confidence of real estate investors take a hit too? Since the real estate market doesn't see the impact of these events until further down the track, we don't yet know. However, in the initial aftermath of the election, there has been a case put forward that Trump's win could actually benefit our market.
It's all to do with confidence and sentiment. The big positive for Australia in all of this could be an increase in foreign investment. Our country is seen as a safe-haven in the midst of global volatility, which could lead to greater demand for property and hence, push up housing prices.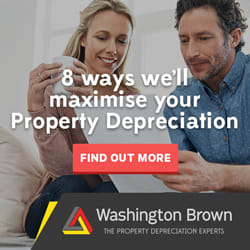 Some commentators suggest demand from foreign investors could come from the United States itself, with its citizens choosing to either relocate elsewhere (although this is unlikely – just think of all the celebrities who have already reneged on their promises to leave the US!) or simply invest their money in a country they consider to be safer than their own. The US is already one of the biggest sources of foreign investment in Australia's property market.
Chinese investment in our real estate market is also likely to rise. The case is already pretty compelling for Chinese investors to move their money here; irrespective of Donald Trump they love buying Australian real estate. Australia has long been seen as a safe-haven for Chinese capital. Despite measures introduced to curb foreign investment, Chinese investors continue to buy Australian real estate in large quantities, lured by not only the perceived security of our market but by factors including our lifestyle and great schools. In this sense, the Trump phenomenon could just be another factor strengthening their desire to invest in Australian real estate.
While some Chinese investors seem to indicate they don't care about Donald Trump and his election to the US presidency, there is an argument that he has "declared war" with China, with promises to tighten trade agreements and increase tariffs on goods imported from China into the United States.
Some economists have argued that Trump's trade policies could have a very detrimental impact on the global economy, potentially leading the Australian economy into a recession, negatively impacting upon the share market and the property market, which is where price fall predictions come in.
It seems interest rate predictions have already changed since Trump's election; prior to it there was an expectation of another fall in the cash rate, but now an upward move appears more likely, as Trump's trade policies could cause global inflation to climb. Combined with a weakened Australian dollar, this could provide an impetus for the RBA to increase the base rate.
Trump's real estate interests
Let's not forget Donald Trump is a real estate tycoon with property developments around the globe. He has built office and residential towers, hotels, casinos and golf courses around the world, perhaps surprisingly, he has towers in countries including Turkey, Panama, India, the Philippines and Uruguay.
While post-election Trump has said he now doesn't care about his business empire, the fact remains that he clearly has a vested interest in real estate and keeping property markets around the world buoyant – at least where he has properties!
It will, of course, have to be balanced by his responsibilities as the leader of the free world and his determination to do what's best for the US and its citizens.
Other interesting snippets about Donald Trump and property include:
Trump is reportedly committed to bringing regulatory relief to the financial services industry in the US, which could make credit more readily available and increase activity.
Infrastructure is expected to be central to his administration's policy agenda, which could benefit the property market.
Despite a lot of hostility towards the incoming president, Trump-branded properties are reportedly thriving and likely to grow even further in value after his election win, with greater buyer demand. The Trump International Hotel and Tower in Chicago are said to have increased 25% to 75% in value and in New York the tower reportedly increased in value by around 200% since he was elected.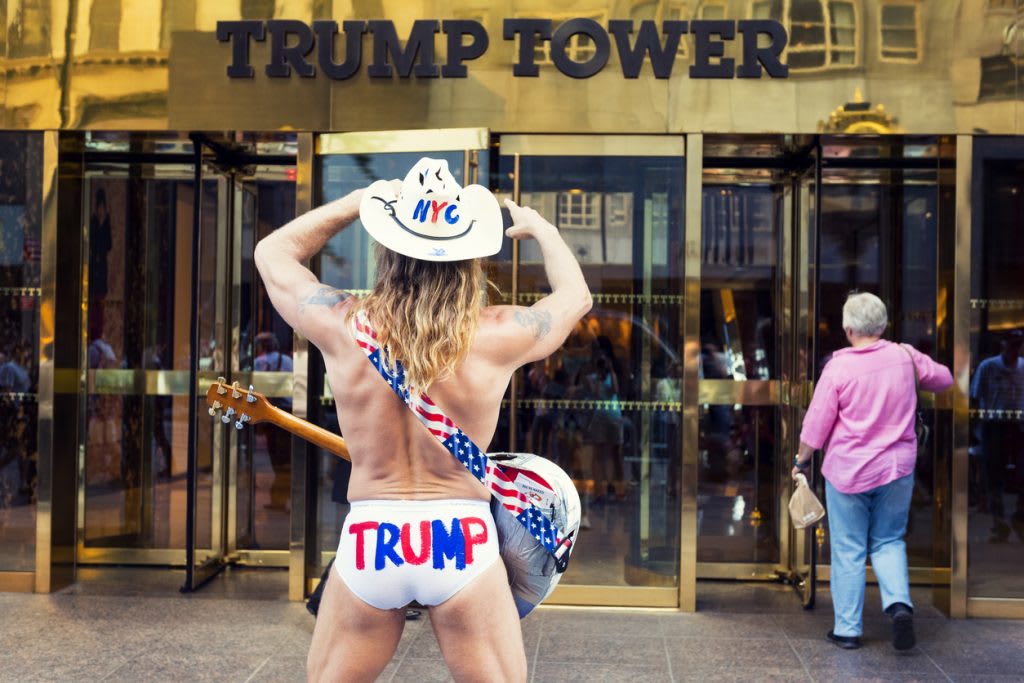 Remember it's all about hypotheticals at the moment
We can all sit here and make claims about what Trump's presidency will mean for Australia's real estate market, but the reality is that we don't know. It's all speculation, and there's a lot of misinformation out there too. What will really happen will only be determined in time.
At the end of the day, the fallout will be all about confidence and sentiment. IT will come down to whether people have the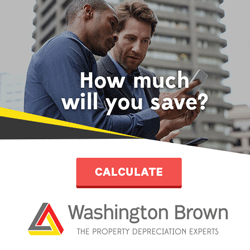 confidence to continue investing in the share market versus property, and in the US versus other countries that are perceived to be safer.
It also depends on whether Australians have the confidence to keep investing in Australian real estate. Unless a recession hits, it's likely they will. Why? Because of the fundamentals supporting our real estate market, including population growth, a stable economy, a strong banking system with tight lending restrictions, and a shortage of properties in some areas.
Any deterioration in confidence will likely be short-lived, just like Brexit.
As time goes on the initial shock will subside. The protests will eventually come to an end, and it's likely Trump's presidency will be more measured than people expect. Which should translate to sentiment being restored in the long term.
Property prices in the UK have indeed defied all the naysayers' post-Brexit, being up by 7.7% over the past year according to the latest figures.
With everything being just predictions and speculation, how about we add another to the mix: Maybe the best course of action is to go and buy some shares in Boral so you can benefit when the wall is built along the Mexican border?