Discounted Properties: The Six Things You Need to Watch Out For
When trying to figure out how to invest in property with little money, many new investors look toward discounted properties. However, there are some risks you must keep in mind.
Foreclosure is an ever-present risk for Australian homeowners. Failure to meet your mortgage repayments could result in your lender taking possession of your property. It's an issue that affects thousands of people every year. In Victoria alone, almost 1,000 people had their homes repossessed between 2014 and 2015.
Foreclosed, or discounted, properties present an opportunity for property investment for beginners. In fact, many make discounted homes their first investment property in Australia.
However, buying a foreclosed home is not always simple. Here are six things you must watch out for when purchasing a discounted property.
Issue #1 – Your Own Finances
When a lender forecloses on a property, they take ownership of it. As a result, you buy discounted properties directly from the previous owner's lender.
What does this mean for you? For one, you can expect the lender to want to get the transaction over with as quickly as possible. You'll have to deal with a shorter settlement period, and the lender will want to see that you have your finances in order. Furthermore, having pre-approval on a home loan isn't always enough. You need to have more concrete evidence that you have the money to spend.
Make sure your finances are in order before trying to buy a discounted investment property in Australia.
Issue #2 –The Quick Settlement
As mentioned, you'll deal with a quick settlement period when buying a discounted investment property in Australia. This is because the lender needs to get the property into somebody else's hands. The longer that takes, the more time the lender has to wait before recouping their costs.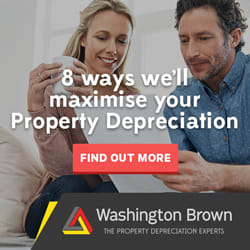 Prepare yourself for this ahead of time. Make sure you have a solicitor in place who will prioritise the transaction's paperwork for you. Furthermore, work closely with your own lender to ensure nothing can go wrong with your mortgage application.
Failure to meet the conditions of the settlement could lead to you paying penalty fees. Suddenly, your discounted property costs more than you expected.
Issue #3 – The Need to Make Repairs
Foreclosures are not pleasant situations. The previous owners will have vacated the property quickly. They will also have been going through some financial difficulties. As a result, maintaining the property would not have been a priority.
Expect to make repairs to several fixtures and fittings. It's also likely that you'll have to clean up before you can start using the house as an investment property in Australia. Worst case scenario, you'll have to renovate extensively.
Factor this into your budgeting before you buy the property. You won't be able to use your discounted property to generate an income if it's in a state of disrepair.
Issue #4 – The Effects of Unruly Previous Owners
Those undergoing foreclosure will feel a lot of stress. After all, they're facing financial issues and the prospect of losing their home.
In some cases, the previous owner may have lashed out against the property itself. There are reports of investors buying discounted properties, only to find extensive damage. You become responsible for fixing this damage as soon as you take ownership of the property.
You can avoid this problem if you arrange a building inspection. Have an inspector ready to go as soon as you make contact with the lender who owns the property. This ensures that you find any deal-breaking issues before the transaction reaches settlement.
Issue #5 – The Location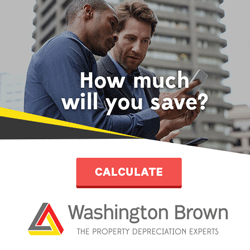 Buying a discounted property doesn't mean you should forget about the location. Checking the property's location is one of the property investment basics.
Take some time to visit the area, so you can get a feel for the neighbourhood. Also, remember that the pictures you see aren't fully representative of the property. The seller uses those images to make the property look as attractive as possible.
As a result, you need to visit the property yourself at least once before making your offer. If the location isn't suitable, no discount is worth the risk.
Issue #6 – Your Research
You may forget to do your research in your rush to buy a discounted property. The faster settlement doesn't help with this. You have a lot of pressure on your shoulders to get the deal done quickly.
Some investors use this as an excuse to research less thoroughly. Don't fall into that trap. You need to know if the property has the potential to contribute to your portfolio.
Examine the usual data. Check to see how local property prices have fluctuated over the last few years. Have a plan in place for what you'll do with the property once you have it. It's also worth checking tenant demand, assuming you wish to use the property to generate a rental income.
The Final Word
Buying discounted properties could help you to make a lot of money as an investor. However, you shouldn't go into any deal without checking all the issues.
You also need to consider how you'll claim deductions on your new property. Washington Brown can help, so contact us today to find out how much you can claim.