Depreciation I Can Claim On My Rental Property
What depreciation can I claim on my rental property?
Just like you claim wear-and-tear on a car purchased for income-producing purposes, you can also claim the depreciation of your investment property over time against your taxable income.
There are two types of allowances available: depreciation on Plant and Equipment, and depreciation on Building Allowance.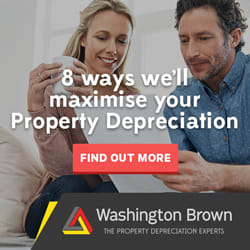 Some Plant and Equipment items include; ovens, dishwashers, carpet, blinds, lifts &  light fittings. These items tend to be more easily removed and have a shorter life span.
(UPDATE: Deductions for plant and equipment items may only apply to commercial properties, brand new properties, if you bought the property prior to May 9, 2017, or some other exceptions – Read about the Budget changes here).
Building Allowance items tend to include; bricks, concrete, tiles, windows, doors & steel.
These items are more permanently fixed into place and have a life-span, according to the ATO, of 40 years from the time they were fixed into place.
In terms of depreciation the ATO has identified 3 main problem areas:
Incorrectly claiming the building/developers profit as a deduction. You can only claim the builders profit where you engage a builder directly to build your house. You cannot claim the development profit a speculative builder has made as a building/construction cost.
Assuming you can claim the 2.5% building allowance based upon the purchase price. This is where you need a Quantity Surveyor to estimate the construction costs. The building allowance deduction must be based upon the original construction cost.
Getting your accountant to prepare the depreciation schedule. Accountants & real estate agents are not allowed to estimate constructions costs. Quantity Surveyors like Washington Brown have been identified in Tax Ruling TR 97/25 as appropriately qualified to estimate the construction costs where the costs are unknown.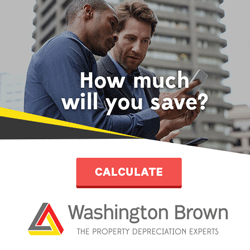 There are very few occasions where claiming depreciation is not worth it. The only time I would suggest is if you have purchased a property that was built prior to 1985 and have owned it for 5 years and now want to start claiming depreciation.
In this case, the depreciation benefit may have already been used up and you have left your run too late.
So the moral too the story is… if it's an investment property of any age or purchase price – get a Quantity Surveyor's report immediately after settlement – and it will always be a worthwhile exercise.