What Should You be Claiming on Your Rental Property?
Claiming On Your Rental Property
In any rental business, the expenses don't stop upon acquiring whatever it is that you are renting out. In car rentals for example, the owner of the car rental business continues to pay for other costs to keep the business running, such as maintenance costs, mechanical and cleaning services, and the like. The same goes for the property rental business.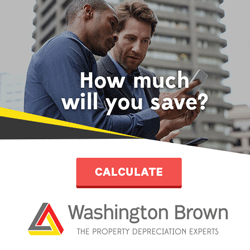 Rental property owners are well aware that whether they are renting out a studio flat, a three bedroom apartment, or a house, incurring additional expenses is inevitable in times when the property is rented out or is made available for tenants. What are these expenses to begin with?
Of course, when you put up an advertisement to reach interested tenants, there is a cost. The ongoing insurance payment that you shoulder as the property owner is an obvious cost as well. Aside from that, you have to pay compulsory charges such as taxes, interests on loans, legal expenses, and fees for the property manager.  Then you have the cost of maintenance and repairs. Yet, there is still a multitude of miscellaneous expenses that can be incurred in renting out a property for business.
Why is this knowledge important? No one enters a business venture without the intention of gaining profit while putting out less, and if you agree with this, then here's some good news for you: There are certain rental expenses that you can claim a tax deduction for! This means that you earn more savings in taxes. Now, isn't that a good thing?
You are probably excited by this information and want to find out more on how to go about claiming deductions for these expenses as well as the type of expenses eligible for deduction claims. Our next posts will discuss that in further detail. Stay tuned for more updates!
If you want a quote for a depreciation schedule click here – or use or free online tax depreciation calculator to estimate your savings.