Should you be Claiming Depreciation on your Overseas Property?
Claiming Depreciation on Overseas property
More and more Australians are investing in property overseas due to the Australian dollar being high and some countries' economies being much weaker than Australia's and showing a down turn in their property markets.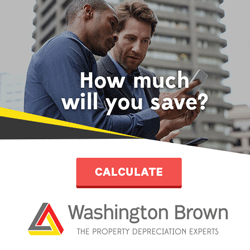 But can you still claim depreciation if your investment property is not in Australia?
The answer is yes, you can depreciate an overseas investment property… but there are a few key differences. The first main difference is in regards to claiming the building allowance. With Australian properties you're entitled to claim 2.5% of these construction costs per annum, as long as the property was built after July 1985. The rate for overseas properties is the same – but the date is different. Construction of an overseas property must have commenced after 1990.
So if you want to maximise your deprecation benefits on an overseas property, look for a newer property built in the last decade or two.
Internal items of plant and equipment, such as carpets, ovens, lights and blinds, can also be depreciated as they would be in an Australian investment property. There is a very useful publication you can download from the Australian tax office website, "Tax Smart Investing: What Australians Investing in Overseas property need to know".
(UPDATE: Deductions for plant and equipment items may only apply to commercial properties, brand new properties, if you bought the property prior to May 9, 2017, or some other exceptions – Read about the Budget changes here).
The main barrier to depreciating an overseas property is working out the construction costs, along with the expense of flying a quantity surveyor overseas to prepare your depreciation report. Washington Brown has a number of affiliations around the world and we regularly inspect properties in London, New Zealand, Asia, Europe and the States.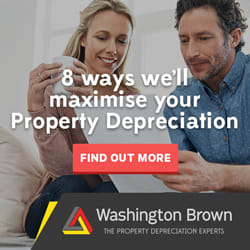 If you need a quote for a depreciation schedule overseas – please click here
Here's a quick video I made on the topic – I hope you enjoy!