Claim Depreciation on your Overseas Property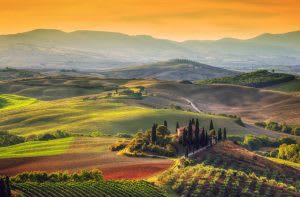 Fancy a villa in Tuscany? What about a condo in LA or a loft apartment in New York? Yes, please!
But the question everyone wants answered; can I claim depreciation on this property… The simple answer is yes!
Difference between overseas and Australian property depreciation
The main difference between an overseas property and one in Australia is in regards to claiming the building allowance. That's the wear and tear on structural elements of the property like bricks and concrete.
With Australian properties you're entitled to claim 2.5% of these construction costs per annum, as long as the property was built after July 1985. The rate for overseas properties is the same – but the date is different. Construction of an overseas property must have commenced after 1992.
So, the easiest way to maximise your deprecation benefits on an overseas property, is to look for a newer property that has been built in the last decade or two. Internal items like carpets, ovens, lights and blinds – can also be depreciated, as you would with an Australian property. This is often referred to as plant and equipment.
A good place to start your research is on the ATO's website. You can download a publication called Tax Smart Investing: What Australians Investing in Overseas Property Need To Know.
Research
Like any property investing, you'll need to do your homework. This entails researching the local market, finding out about rental yields and occupancy rates. But the best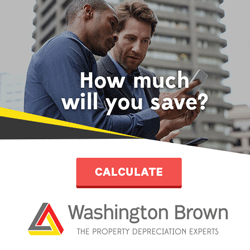 thing about research nowadays, it that this can all be done online at the tip of your fingers.
The main barrier to depreciating an overseas property is working out the constructions costs, along with the expense of flying a quantity surveyor overseas.
Washington brown has a number of affiliations around the world. We regularly inspect properties in London and New Zealand. I even did an inspection in Koh Samui, Thailand recently.
So there you have it. You can still invest in overseas property and reap the benefits of the Australian Tax system's depreciation laws. But remember, the property must have been build or renovated after 1992.
If you need a depreciation schedule for your investment property – get a quote here or work out how much you can save using our free calculator.