Is Buying Regional a Viable Option?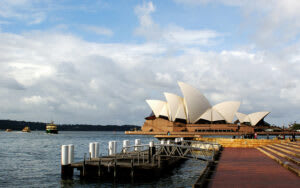 National Party leader Barnaby Joyce recently hit the headlines for suggesting Australia's affordability crisis was largely restricted to Sydney. Stating if would-be buyers were priced out of that market they should move to the country.
"I get annoyed when people talk about that the only house that you can buy apparently is in Sydney and it's too dear," he told ABC Radio National. "There are other parts of Australia. I live in one, it's called Tamworth."
He added: "Houses will always be incredibly expensive if you can see the Opera House and the Sydney Harbour Bridge. Just accept that. Houses are much cheaper in Tamworth, houses are much cheaper in Armidale, houses are much cheaper in Toowoomba."
There was an outcry over these comments. And we saw the same when other politicians, including former treasurer Joe Hockey and Victorian MP Michael Sukkar, told wannabe buyers to get a highly paid job if they want to buy a home.
By my calculations – and anyone's really – Joyce is right about affordability. The affordability argument does centre on the high prices in Sydney, largely ignoring everywhere else. So if he's right, why the outcry?
Let's look at affordability first
Joyce's comments were in response to an international study by Demographia that ranked Sydney, Melbourne, Adelaide, Brisbane and Perth among the top 20 least affordable cities in the world.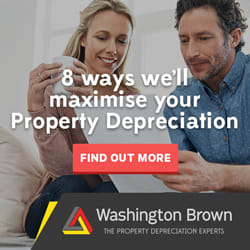 But while these cities were all included on the list, Joyce's assertion that Sydney is at the heart of the 'housing crisis' is pretty much on the money.
With a median of $795,000, prices in the city are more than 20% higher than the next most expensive capital, Melbourne. They're nearly double Hobart, the most affordable capital, according to CoreLogic figures.
Over the past year Sydney's prices have grown by more than 18%. But some capital cities have actually experienced falls in median dwelling prices, with Perth and Darwin seeing declines of around 5%.
Based on that alone, there's no doubt there are plenty of more affordable options outside Sydney. And then if we consider regional areas, the affordability improves even further in many cases.
In Tamworth, situated 300 radial kilometres northwest of Sydney, the median price is just over $300,000.
So for the cost of a median priced house in Sydney (more than $1 million) you could theoretically have three and a bit homes in Tamworth.
It's the same situation in Orange, a regional centre 200 radial kilometres west of Sydney. It's reported young professionals are moving in increasingly larger numbers to take advantage of not only the affordability, but the lifestyle.
Is buying regional doable?
People do love to be shocked and offended in this day and age, but the main reason why Joyce's comments upset people was not because it was incorrect on affordability, but because they felt he was being unrealistic in expecting people to move to the bush.
The argument is that people need and want to live close to work, and the jobs are in Sydney. The capital has one of – if not the – strongest economies in Australia providing lots of jobs and hence drawing people in. This demand is what is pushing property prices sky high.
While there obviously are jobs in regional areas – with Barnaby retorting with 'bulls***!' when faced with the suggestion that there aren't. However, the volume of jobs certainly isn't on par with a major centre like Sydney.
Economic growth is increasingly concentrated in cities, according to the Grattan Institute. Research shows half of the net job growth in Sydney and Melbourne over a five-year period was within two kilometres of their city centres.
Indeed, unemployment in regional areas is often higher than the 3.82% in Sydney. As two examples, Tamworth's unemployment rate is 7.46%, while in Orange it's only 4.48%.
But perhaps if more people moved to these regional areas, the growth of regional house buying would lead to greater employment opportunities, with more infrastructure needed and more businesses operating.
And what about the growing number of people working remotely? It doesn't matter where these people live. They could easily move to a regional area if they're looking for affordability. Indeed many are, in a movement dubbed the e-change.
Governments have been trying to encourage people to move to regional areas for a long time now. Unfortunately, with not a lot of success.
While many regional areas have struggled, such as mining-related towns. There are many with a wide diversity in industry that are thriving. These are the ones buyers should be considering.
If you want to keep working in Sydney you can also consider the regional areas close enough to commute. Areas such as Wollongong have seen people increasingly moving there for affordability. However, prices are already starting to rise.
You don't have to live there
While many regional areas have a great lifestyle, a lot of people just don't want to leave Sydney.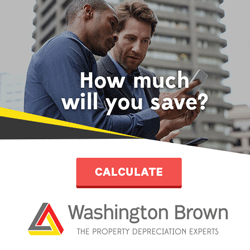 If this is you but can't afford to buy your own home, do what many others are doing. Become a rentvestor and adjust your notion of what the Great Australian Dream is. This means you buy an investment first and your own home later.
Regional areas are a great option for investors, with their affordability often leading to greater returns.
And depending on the area you choose, there is the potential for significant capital growth too. Make sure you do your homework and buy in the centre of a diversified industry that has longevity and plenty of jobs.
In Orange, for example, the house price increased by 5.7% over the December 2016 quarter and 8.6% over the year according to Domain figures. Rents rose by 6.3% over the year, equating to a 5.5% yield.
Many investors continue on a path of renting for good and just accumulating properties to rent out, and this can be a great strategy.
Why do we need to own our own homes anyway? Look at many European countries, where renting is the norm – in Germany, for instance, home ownership rates are down around 40%.