Shhh… Off-Market is the New Black!
Recently we re-entered the property market looking to upgrade from our unit in Bondi to a house.
We've been looking for a house around the Bondi area and I must say I am surprised that realestate.com.au and domain.com.au are still in business.
You see, everything that looks half interesting at the moment is being promoted as an "off-market" transaction.
Here's what I'm thinking
If I receive an email from an agent where I'm part of a big group database and I've received it as a BCC – it's pretty much ON the market.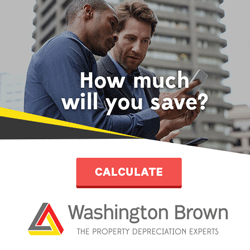 If the agent has signed an agreement with the vendor to sell the property, it's ON the market.
The other day I even received an email from an agent in Queensland trying to sell units off-the-plan on the basis they were Off Market.
Puh-Lease!!
So I queried an agent the other day, as nicely as I could, asking how it can be "off market" when the I'm receiving a group email promoting the property.
The answer was that the vendor didn't want loads of people inspecting his house in Bondi.
Double Puh-Lease!
"Oh nooooo I'm selling a house in Bondi please don't let all those pesky buyers come to my house and drive my price up"
Yeah Ok.
Now before every real estate agent gets stuck into me….I'm sure there are legitimate "off market" deals…BUT I think the term is becoming about as overused as a waiter saying "enjoy" every time they bring me my food!
I suspect the real estate agents saw that buyers agents were making money using this term and thought "we can do that too".
So they go to there database with an "off market" email, create interest – then put it up on realestate.com.au and hey presto… Boom!!
Suddenly the vendor doesn't mind those pesky purchasers, they are even leaving the scent of coffee or perhaps some incense wafting through the house just before the open.
So, buyers beware… "Off Market" is the new black.