How to make the most of your Vacation Home Tax Deductions
Vacation home rentals have become a great way for beginners to get involved with
investment property. Australia
offers plenty of opportunities in this area. However, you also need to know about holiday rental
tax deductions in Australia
.
In recent years, more novice investors have gone the holiday rental property route. It's understandable. The country is a popular tourist destination, which makes a holiday home a viable investment property. Australia offers ample opportunity for the savvy investor.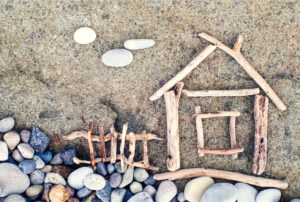 Typically, you'll hire an agent to oversee the day-to-day management of your holiday rental. This does cost money that you wouldn't normally spend on an investment property. However, in return you can command higher rents and will often experience greater capital growth. Better yet, you can take advantage of the Australian Taxation Office (ATO) tax incentives for homeowners of holiday rentals.
Of course, you need to know how to get the most out of these tax deductions. This article shows you how.
Tip #1 – Save Your Receipts
Don't fall into the trap of failing to keep track of your expenses. Holiday homes tend to generate more expenses due to post-holiday clean-ups, so save all of your receipts. Failure to keep good records could cost you thousands of dollars in tax deductions.
Australia also has a fairly rigid system in place for verifying holiday home deductions. If you don't keep your receipts and maintain accurate records, you place yourself at risk. An ATO audit or review could result in the loss of money if your records don't match your claims.
Keep receipts from when you rent out the home separate from those related to personal use. This will prove invaluable, as you'll discover below.
Tip #2 – Know When You Can Claim Holiday Rental Tax Deductions
You can't claim deductions for your holiday property at all times. For example, any period during which you live in the property is not eligible for holiday rental deductions. You can only claim when you make the property available for rent, or when you have a tenant.
Why is this important? Many novices make the mistake of putting all of the property's expenses together when claiming for their tax deductions. Australia treats personal expenses differently to tenant expenses. As a result, you have to separate your holiday rental deductions from your personal expenses.
This issue comes to the fore if the ATO makes a query on your claim. You'll need to provide proof of when your expenses occurred to show that you haven't claimed a personal expense as a holiday rental deduction. If you can't, you may face several fines and tax penalties. Furthermore, you may end up repaying taxes from previous years too.
Tip #3 – Know What You Can Claim For
Again, the ATO has specific guidelines in place for holiday rental tax deductions. You can claim for the following:
Any maintenance work needed for the property or the yard

Cleaning costs

Property insurance and other related insurance costs

Pest control

The cost of marketing the property

Anybody corporate fees that you have to pay

Interest on your home loan

Council rates
Remember that you can only claim these deductions when renting the property out. As a result, you can't make these claims if you're staying in the home, or have family or friends letting the property. You also can't claim these expenses during periods when the property isn't available for rent.
With that in mind, keep records of all of the above expenses. For depreciation, get a Quantity Surveyor tax depreciation report to create a depreciation schedule. This will save you thousands of dollars over the property's lifetime.
Tip #4 – Claim during Inspections and Repairs
You can claim deductions when you have to travel to the property to inspect it or repair its assets. However, there are some caveats. For example, you can't claim your travel costs if you holiday in the home while inspecting it. Instead, you have to specify between inspection-related expenses and personal ones.
Be honest and rigorous in this process. Any costs that you can slightly relate to personal use shouldn't go into your holiday rental deductions. Trying to sneak them through may result in fines if the ATO catches you.
The Final Word
Understanding the difference between personal and tenant use is key to maximising deductions. Failure to keep proper records could cost you thousands of dollars. The ATO has strict rules in place, which you have to follow else you risk a fine.
With the right help, you can take advantage of the ATO tax incentives for homeowners. Start with your depreciation schedule. Contact Washington Brown to work with a Quantity Surveyor today.