Best Quantity Surveyor Award goes to….
I often get invited to the Annual Money Magazine Awards, which I really enjoy attending.
I've sat and thought…imagine if one day there was an award for the "Best Quantity Surveyor of the Year"?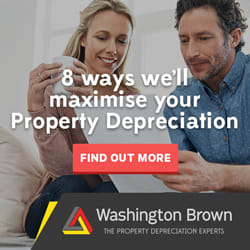 Well the good news is that this year there was one… and the even better news is… Washington Brown won the Best Quantity Surveyor Award!!
Apparently this was no Micky Mouse award with over 7,000 votes tallied as part of the inaugural Investors Choice Awards.
We really care about customer service at Washington Brown and hopefully this award reflects that.
Now, at the risk of turning this into an Oscars speech, I'd like to say a BIG THANK YOU for all of those who voted for us.
And an even bigger thanks to all our staff that strive for customer satisfaction.
It makes me a proud old Quantity Surveyor.